Tuesday 20th June and Solstice 21st June for LIGHT LANGUAGE TRANSMISSIONS in Thermal Spa Water for 11 people each evening in the Cross Pool at the Roman Baths in Bath....


Join Andrea for 1or 2 magical evenings of Solstice Soul Light Langauge Sound

Transmissions in Natural Thermal Spa Water, linked to the group collective energy.

Both evenings start at 6pm at the Cross Pool Thermal Spa in Roman Spa in Bath, Uk for

1.5 hours (including changing time)

Limited to 11 souls on each evening 20th or 21st June 2017.
Andrea will be transmitting various Soul Light Language codes for the Soul Star Heart

Sound Transmissions on this evening in natural Thermal Water at the sacred site of the

Roman Cross Pool, Bath, Uk.BA1 1SJ



Tuesday 20th June 2017 6pm - 7.30pm
*************************************
Wednesday 21st June 2017 Solstice. 6pm -7.30pm at Spa

We drive individually to Stanton Drew going home at approx 9.30pm.


Includes group visit to Standing Stones sacred site outside city on 21st June and with

Warm Caco Elixir for group to end the evening under the stars at Stanton Drew Stone

Circle. Please bring warm clothing for the 21st June in case of weather changes as

Stanton Drew is in a field. You also need to be able to drive to Stanton Drew yourself.

Limited Spaces Please bring Swimming costumes or suitable bathing attire.

Towels and Robes provided.

Looking forward spending time in the healing waters with you.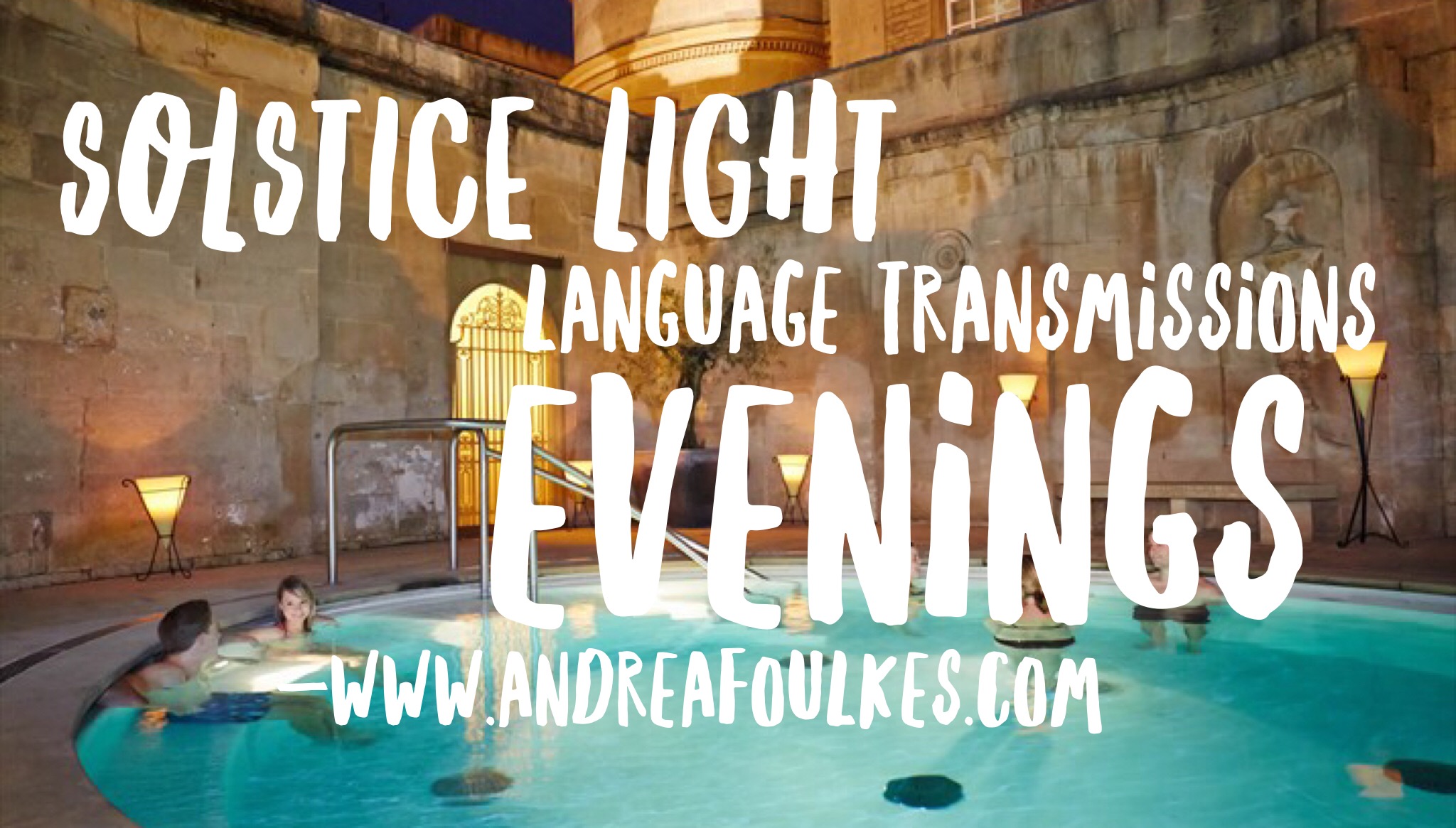 June 20th is 6pm £44
June 21st Solstice is 6pm £66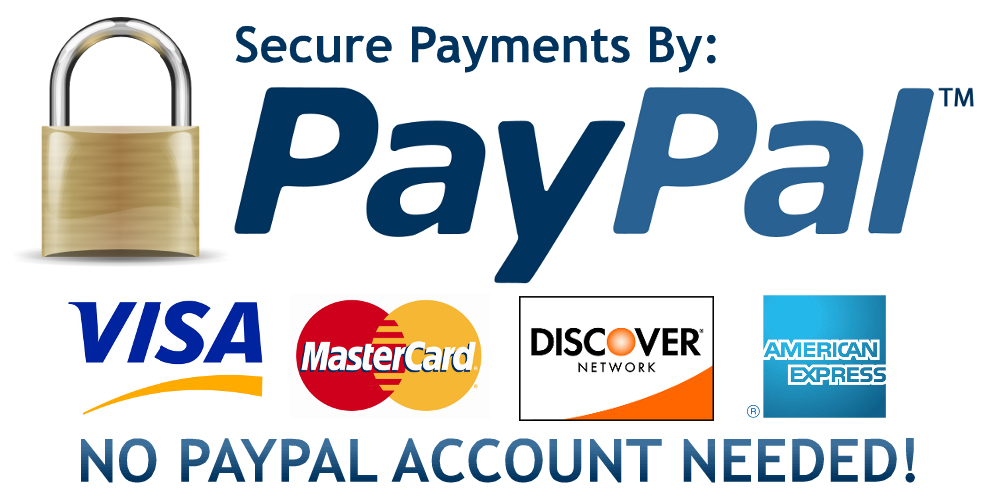 Healing Your Akashic Records & Reclaiming Your Soul Freedom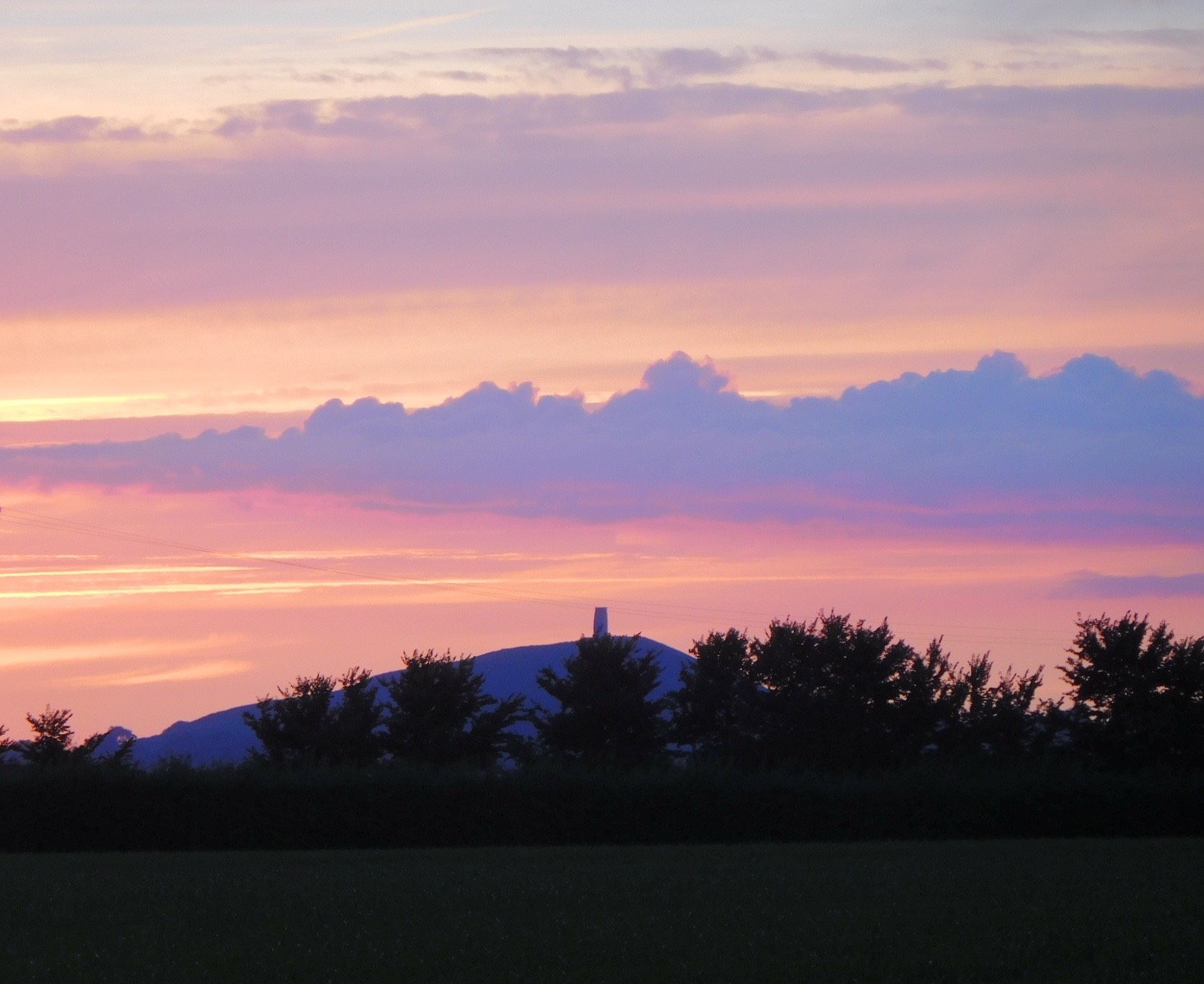 Please Join in me in the HEART of Avalon at the CHALICE WELL in GLASTONBURY.
SATURDAY 29th JULY 2017 10am - 5pm
SUNDAY 30th JULY 2017 10am -5pm at the Chalice Well
optional 6pm - 7.30pm

Walking the Tor and Group Light Language at the top of Glastonbury Tor With Sacred Water Light Language
************************************************************************
WHAT AMAZING THINGS WILL WE BE UP TOO?
If you can attend both days it would be amazingly wonderful or if you can only attend 1 day its possible to just come to 1 day.
I will be working with the group collective energies and Collective Akashic Records to assit you int a deeper awareness of yourselves, which leads to Accesing your Emotional selves.
The Gateway to Healing and Awakening from the Matrix of Global Deception, Past Lives Karma Drama , Wounded Inner Child Healing, Ancestral Programming, Understanding Entities and How to Release them, Spiritual Deceptions, Eating for your Health and Longevity....Throughout the 2 days i will also be sharing many Guided Healing Journeys
and Soul Light Language Transmissions....
Each Person will be gifted their own Personal Higherself/Soul Blue Print Codes each Morning, as well as Group Light Language Codes.
You will be held in a safe, Authentic Environment, where I will share stories and trigger healings from speaking from a space of Infinite Consciousness and my gifts to speak what the group energy needs for healing and Empowerment to Selves. We will connect with nature and the beautiful setting of the Chalice Well Gardens and Water as we hold space in the Meeting Room.
My workshops are Deeply Empowering,Transformational, Healing, Full of Heart Opening and Laughter as well as sometimes Tears of JOY from deep Healing. My style is unique and i follow only my own Inner Guidance and Teachings from a Myraid Lifetimes and Planets as well as 17 Years Experience in this lifetime, since my Profound Awakening. My only desire is to EMPOWER YOU BACK TO YOUR AUTHENTIC SOUL SELF.
WHO IS ANDREA?
Andrea Foulkes - Visionary Intuitive, Founder - Soul Freedom Therapy ®
I experienced a profound awakening 17 years ago where my DNA was upgraded to a more expanded level of awareness.
She was the Past Life Expert on UK TV show ITV's " This Morning" & hosted ITV series " Have I Been Here Before?" She has regressed thousands of clients in over 22,000 + hours in private practice through regression and Akashic Records ,
Past lives , Ancestral lives, Spirit Release & Wounded Inner Child Therapy. Pioneering healing Cell Memory & Dis-ease. She Speaks various Light Language codes with a myriad star energies, that activate DNA codes.
Andrea Is naturally able to read the " Emotional Akashic records".
In 2009 was awarded " Ambassador of peace Award " from WFWP (ngo UN). Since then has AWAKEND OUT OF THE MATRIX and NO LONGER CONECTS TO ANY AWARD SYSTEMS IN THE MATRIX OR MAIN STREAM MEDIA....She operates totally outside of the Matrix and has healed herself naturally from Abnormal Cells on her Cervix, Ploy Cystic Ovaries and has taken herself of Thyroid Medication after 16 years on Thyroxine for a under active Thyroid using the techniques she using in healing with cleints, and well as advising other healing and wellbeing assitance to empwer a healthy,Mind, Body and Sprit to Ascension into your own Physical Body. We are Ascending into ourselves.
Andrea is a catalyst for positive change, in evolving & birthing a new consciousness. Lives mainly in Avalon & Cornwall in the UK.
Please see her website and youtube for other vidoes and information:
www.andreafoulkes.com
Skype |phone | 1-1 sessions | Workshops for Soul Transformation & Guidance
INVESTMENT IN SELF
£122 each day or £222 if attending both days if payment made before 25th July after 25th July both days is £122 a day or £244
Payment is via BANK TRANSFER or PAYPAL
PLEASE ADD WHICH DAY YOUR ATTENDING and SEND A EMAIL AFTER PAYMENT.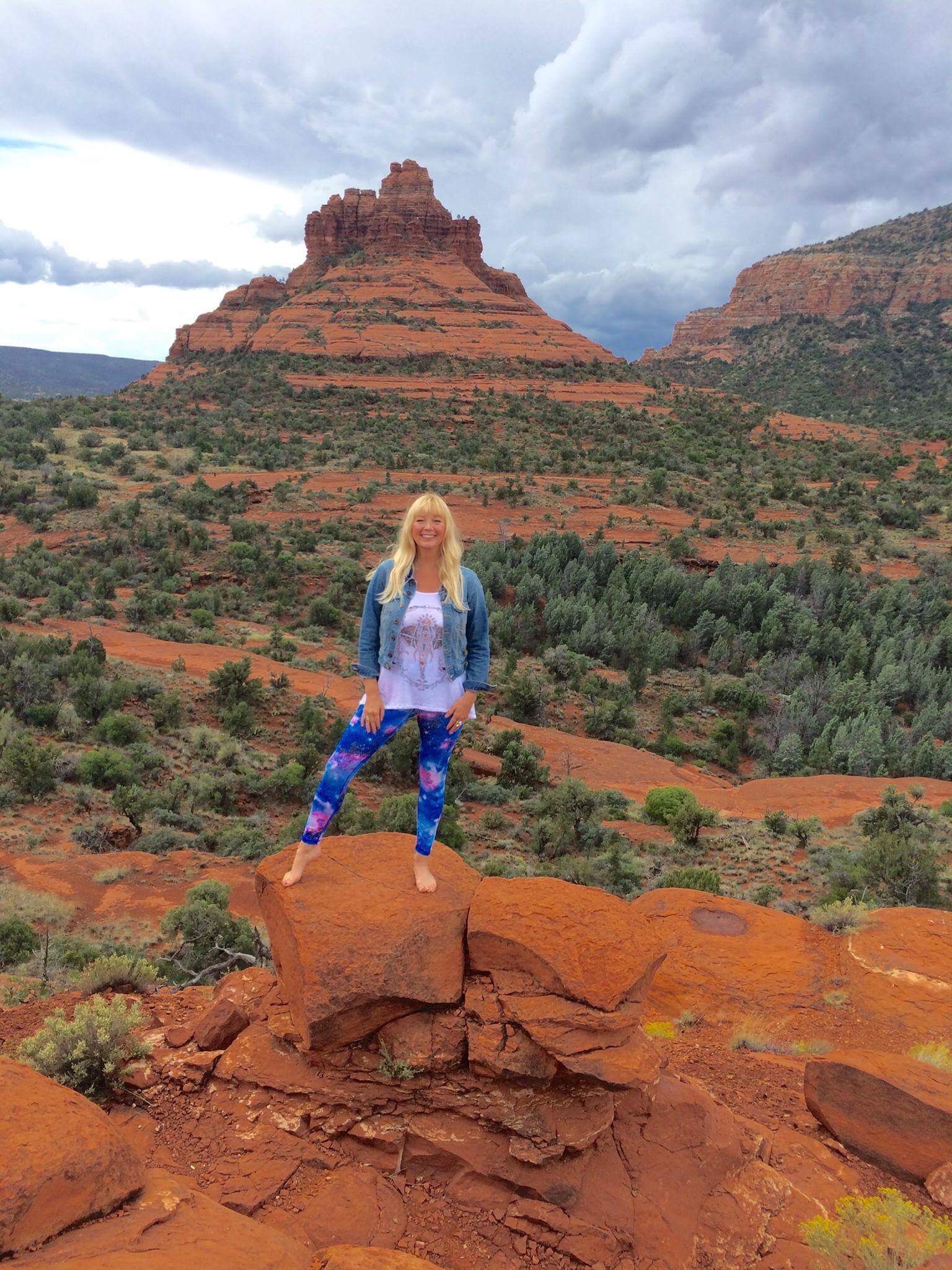 Andrea in Sedona, Arizona....At The Star Gate Earth Portals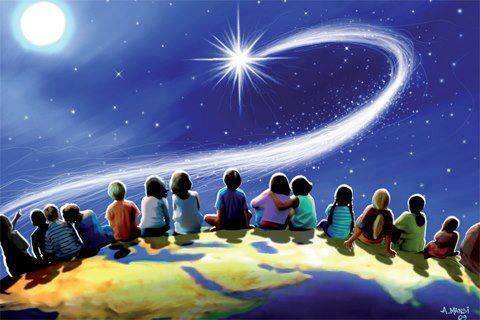 £122 each day or £222 if attending both days if payment made before 25th July after 25th July both days is £122 a day or £244

Payment is via BANK TRANSFER or PAYPAL

PLEASE EMAIL FOR BANK TRANSFER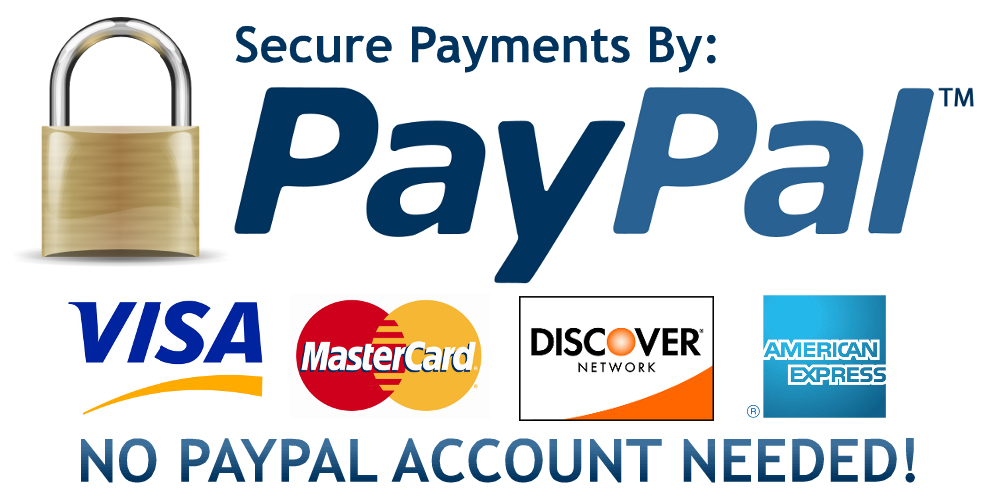 Site content © 2000-2023 Andrea Foulkes. All rights reserved.