SKYPE | PHONE
Soul Emotional Akashic Records & Life Guidance Sessions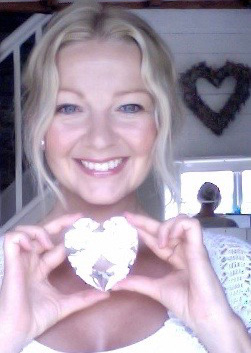 Due to demand I am thrilled to be able to offer my Intuitive support to existing and new clients who feel that they need help in Awakening from the Matrix, life changes, self development & evolving their soul consciousness.

"Healing the Past to Live in the Now"

In these sessions I channel from Source and your personal.." Emotional Akashic Records".

I will guide you into the source of your issues and blockages to allow you to transcend & release your limiting beliefs and emotional blockages from Past lives, Ancestral Lives, Womb - Present Day (Soul Fragmentation) in this life time, commonly called the Wounded Inner Child Healing, Entities & Galactic Timelines.

During the session I will also channel specific clearings and attunements for your soul using "Soul Light Language" - these are very powerful clearings, transmissions and activations. At the end of the session I will channel music or Light Language to your soul allowing you to attune further to your "Soul Light & Wisdom".



Your experience of these powerful and transformational sessions will d

epend on where you are on your spiritual awakening journey.

I am a clear channel to access the source of current conflicts: Past lives (Co-Existing Timelines) , this life (womb - present day) and ancestral programming. Understanding these causes is essential for your soul development on the path to self empowerment and mastery.

INVESTMENT IN YOU

Sessions are £100 for 30 MINUTES OR £144 for 1 HOUR. Please book in advance.
I will call you on a Land-line number in the UK or via Skype Globally
(Skype is free, you do not need video Skype to book a session, as I do not use the camera)

Bookings are payable via PayPal (below) or direct bank transfer.

Please contact me to pay via direct bank transfer if you do not have PayPal.

Sessions are available from 9am - 8pm (GMT) when I am in the UK, 7 days a week.

I offer, in general, a couple of sessions a day.

Once payment is made please email me the timezone and country you are in, plus which dates and times suit you from that day and over the next 7 days.

Site content © 2000-2023 Andrea Foulkes. All rights reserved.